Nobody really likes the cold mornings and driving rain that you get at this time of the year. But, there are some nice things about the fact that the days are quite short and the weather is not as warm. It kind of forces you to stay in a bit and spend more time with your family winding down and taking things a bit more slowly. At this time of the year, you get the perfect excuse to truly unwind and recharge your batteries. Ready, for the frenetic summer months.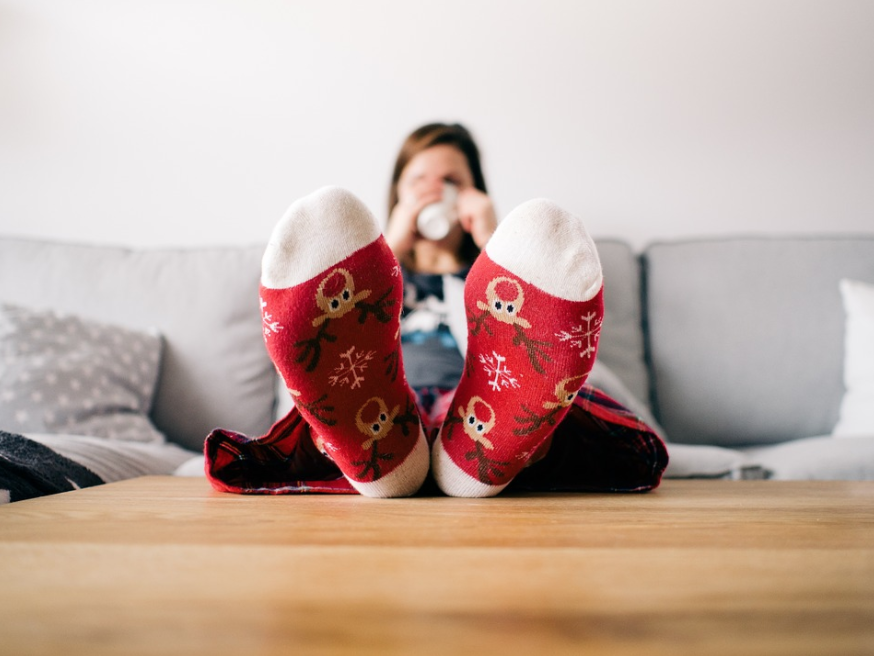 Getting yourself kitted out for sofa nights
Sofa nights are the ideal way to completely relax. Luckily, it takes virtually nil effort to get ready for them. All you need to do is to get your best winter pyjamas and dressing gown out, put down the rugs and find the snuggle blankets for the living room.
Ideally, you want your PJs and a dressing gown to be modest enough not to scare the takeaway delivery person when you answer the door. But, they also need to be warm and comfortable. This year's leisurewear designs make excellent pyjamas. It is also worth looking at buying PJ separates because they allow you to put together a set of winter pyjamas that are perfect for you.
A nice new pair of slippers is also a good idea. Whether you like the zany animal shaped kind or the more staid designs it is important to buy a pair that has non-slip soles. Unfortunately, every year dozens of people slip on the stairs in their slippers. Some end up injuring themselves quite badly, so buying a pair that fit properly and keeps your foot secure is extremely important.
Check the heating
If you are the hardy type that has not yet turned on their heating do so now. That way if there is a problem you have enough time to call the engineer to get it fixed.
Getting ready to keep everyone entertained
Once you have made sure the room is nice and cosy and you have the right clothing to keep you warm and comfortable, it is time to think about how to keep everyone entertained. Making sure there is plenty for everyone to do will help you to tempt the family to stay in and spend a bit more time together.
Look into signing up with an entertainment streaming service
At this time of the year, quite a few entertainment streaming firms have special deals available. Providers like Sky, Apple TV and Netflix know that people are more likely to buy their packages as the weather gets colder. Therefore, they put together their most tempting deals at this time of the year. Before you sign up, just be sure to properly check the terms and conditions.
Non-screen related entertainment options
It is also worth buying a few books and board games. Reading and playing games together is a really relaxing way to pass the time, rest your eyes and give everyone a bit of social media downtime.
The winter months are also a good time to try out a new hobby or pastime. If you and your kids have not had a go at crafting yet, why not buy a couple of craft kits. Using them is a great way to past the time, learn a new skill and relax. You can find out about the best crafts for beginners to have a go at by reading this article.