Prague has the advantage of being located right at the point where Eastern Europe meets Western Europe, making it perfect for travelling around the continent. Over the past decade many Eastern European cities have flourished and become some of the continent's finest destinations.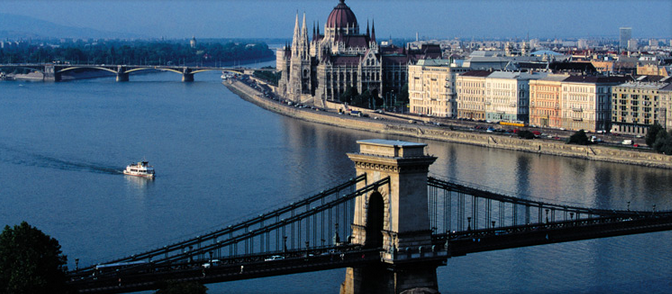 Whether you're planning a weekend city break or a few months of travelling around Eastern Europe, it's good to have some help narrowing down the destination choices – so here are three of our favourite cities to visit from Prague:
Budapest
Often cited as the 'new Prague', Budapest has thoroughly opened its doors to international travellers with cheap flights and an inexpensive, stunning city to explore. The River Danube courses through the city, dividing the old Buda and the new Pest. The ruin bars (Szimpla Kert is probably the most well-known) add a touch of quirkiness to the nightlife, and two Michelin-starred restaurants mean that Budapest's fine-dining scene is definitely on the up. After a night of partying, a soak in the grand thermal baths is an excellent way to ease into the following day. If you need an easy way to get there then always make sure you find a good Budapest car service.
Kiev
The capital of Ukraine is still largely untouched by the tourist crowds – and that means that it's still one of the best budget destinations in Europe. The beautiful city is brimming with history that ranges from traditional roots to its more recent Soviet past. It's particularly striking in the summer, when visitors can head to the Hydropark – the city's riverbank beach – where there are opportunities for sunbathing, volleyball and, of course, vodka sipping. It's a great spot to touch base with people from home after a busy morning of sightseeing – Lebara.co.uk offers an inexpensive way of calling home from abroad.  
Bratislava
A perfect city for any outdoorsy types, there are cycle paths, ski slopes and forested walks to take advantage of from Bratislava. The city itself is set along the River Danube, and has a charming, small Old Town where 18th-century buildings and pavement cafes contrast with the modernity of the more recent city development. Beer connoisseurs will be particularly enamoured with Bratislava; the wave of microbreweries popping up throughout the city is the cause for much of the capital's popularity, and it is in this area that it tops some of the more visually-impressive cities of Eastern Europe. Head to the cosy Starosloviensky Pivovar for a heavy local brew called Pressburg, or a Viennese coffee-toned ale from Pivovarský Hostinec Richtár Jakub.